Events
Our upcoming events and classes.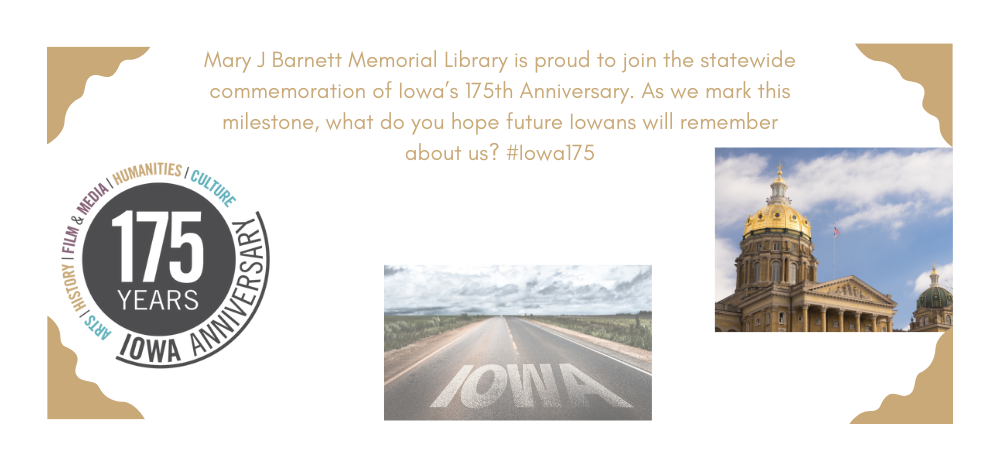 175 Years of Iowa Statehood
Virtual Programs
Hybrid Programs (In-Person & Virtual)
Museum Exhibit (Adults, Children & Families, Educators)
Goldie's Kids Club (Children & Families)

Goldie's Kids Club introduces children aged 12 and under to Iowa history. Goldie's Kids Club membership, which is free, offers in-person, hybrid and digital programs to commemorate statehood. Some of these activities/programs include: At-Home Expeditions, Innovative Iowans, summer state capitol grounds tours and live, virtual programs.
Goldie at Home: Innovative Iowans activity for children and adults to do together at home. These programs involve interactive activities that connect history with STEAM education – science, technology, engineering, art and math. The easy-to-follow instructions require few materials and can provide children with a fun, hands-on approach to Iowa history.
Digital Activities for Children and Families from the State Histoical Society of Iowa